NASCAR + OFFICE DEPOT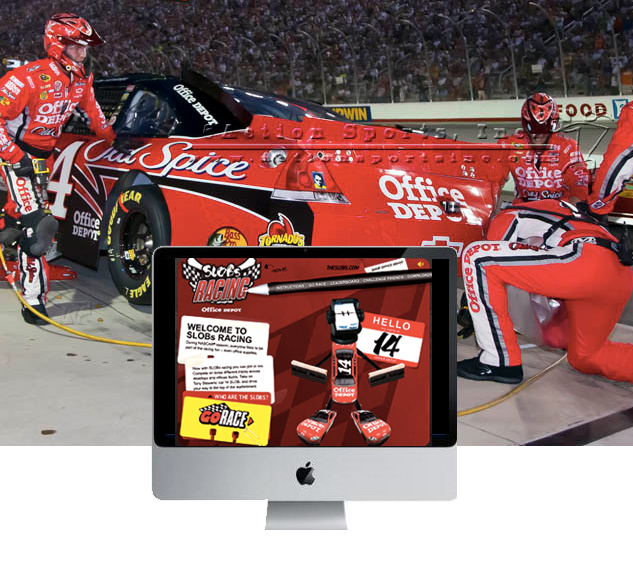 As a joint NASCAR and Office Depot promotional platform, the SLOBs Racing supported user registration and a viral email challenge in the service of multiple campaign goals.
Like slobs.com, the promotion allowed for product placement within game play, the integration of special offers, while participating users were eligible for prizes timed to coordinate with NASCAR events. The site gained over 750 average dailly users per month.