Field & Stream's Deercamp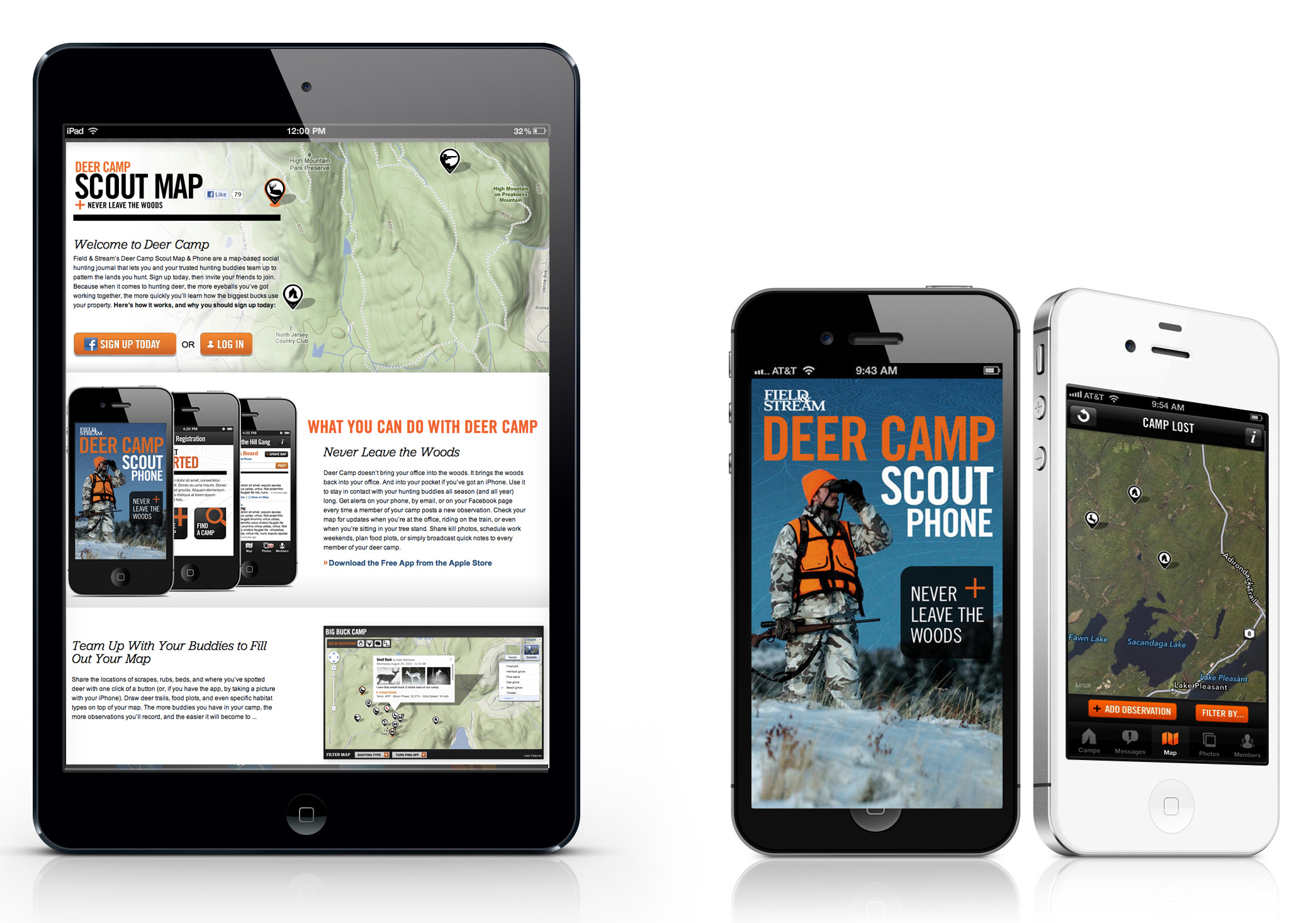 StudioE9′s Field & Stream's Deer Camp Scout Map Website and iOS mobile application function as a social hunting journal that lets users and their trusted hunting buddies team up to pattern the lands they hunt.
This real time almanac of hunters and hunting data is not only a valuable tool for the sportsman in the field and at home, but an opportunity for publishers to better understand and serve their audiences. The app and website function as a social platform, photo gallery, and tool for analyzing hunt data all year round as well. The Deer Camp mobile application and website currently manages thousands of hunting party's observations, customized maps, updates, and even camp memberships.
See for yourself – Sign up here!

SERVICES INCLUDE
Mobile App Design & Development
Digital  Design & Development
Web Design & Development
 Server Side Development
 Content Management Systems