CHOOSE HAITI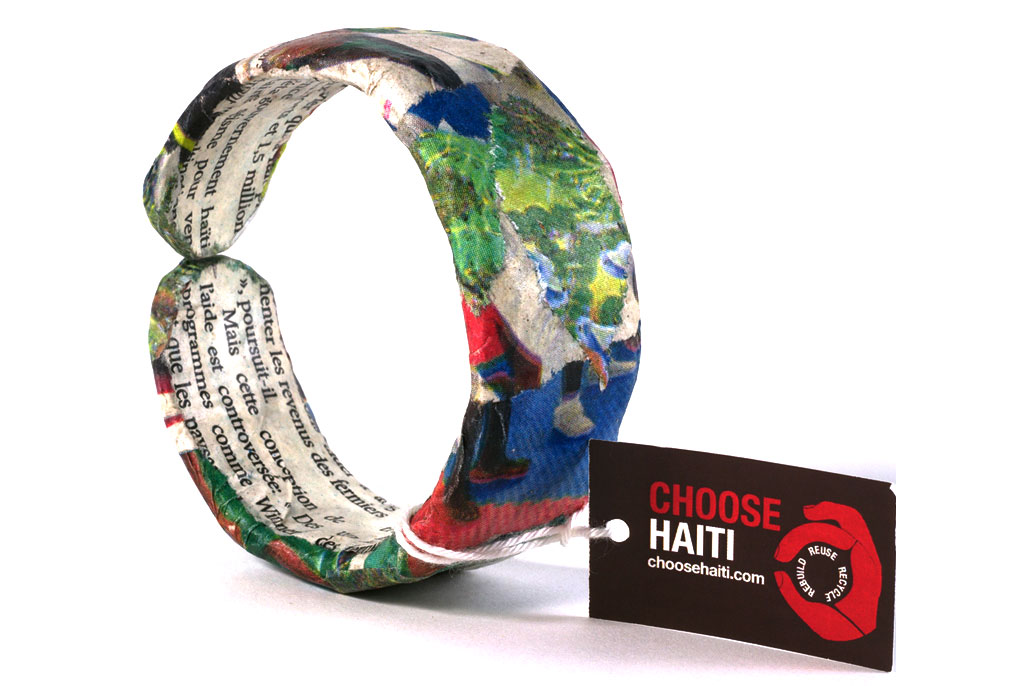 Co-founded by StudioE9′s Elizabeth Brown, Choose Haiti * was an initiative to bring sustainable jobs to Haiti by harnessing the power social media, branding, design and commerce.
With the help of Haitian artists we developed a bracelet designed from 100% recycled materials, recycled water bottles and newspaper and made by displaced Haitians living in refugee camps. They were promoted by Bill Clinton and sold at the GAP, Forever21, Footlocker and dozens of other retailers. Read about it in Fast Company & Time Magazine.
*StudioE9 sold Choose Haiti to Blanket America/Extreme Linen in August 2010.