MACMILLAN PUBLISHING BOOK PROMOTION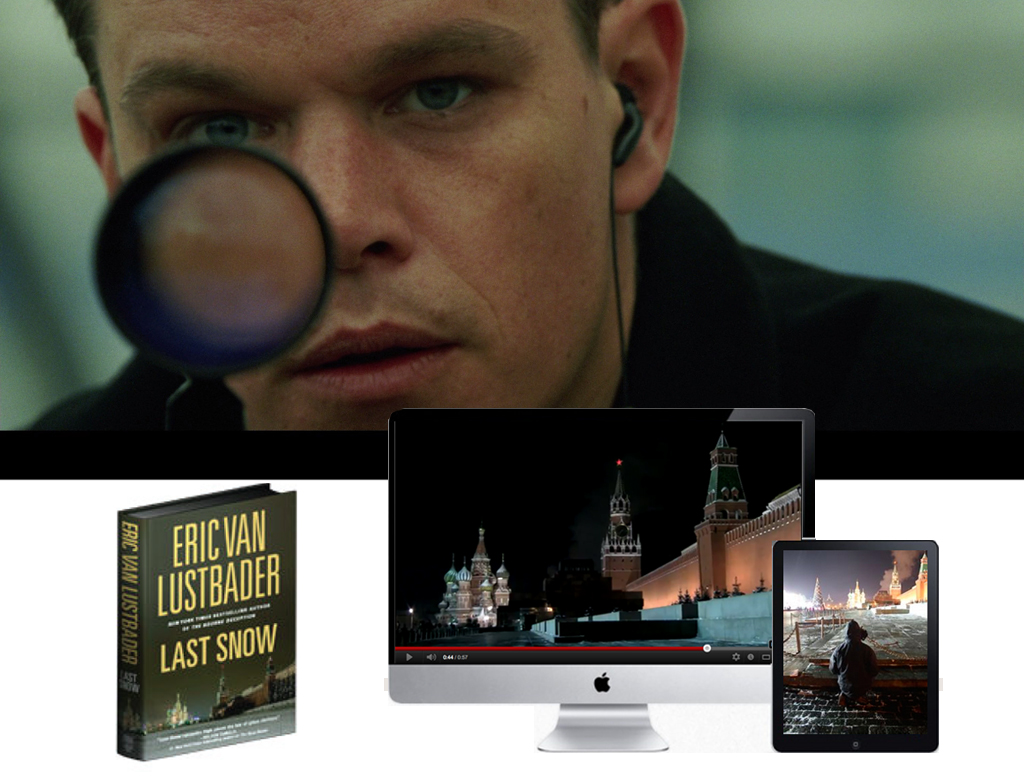 Eric Van Lustbader, author of The Bourne Sanction and The Bourne Legacy, is no stranger to the New York Times bestsellers list. Given his ability to capture the imagination of so many readers, StudioE9 recognized the potential for a compelling multimedia project built around his new book, Last Snow.
Beginning with a highly produced video trailer, shot in New York and Moscow, StudioE9 created content to be deployed in social networks and video sharing sites — while engaging directly with fans of the genre. The social content and the engagement with fans were structured in a manner that far exceeded a conventional promotion and sought, instead, to define a new multimedia publishing experience. While traditional publishing is facing new challenges, StudioE9 is focused on opportunities to develop whole new realities, a pastiche of video and audio and words and images that enrich "readership", offering broader metaphors for the author's expressions.  Watch Video.
+  112,078 You Tube Views
+  New York Times Best Seller List
+ 15% Clickthrough Rate
+  Fast Company Press